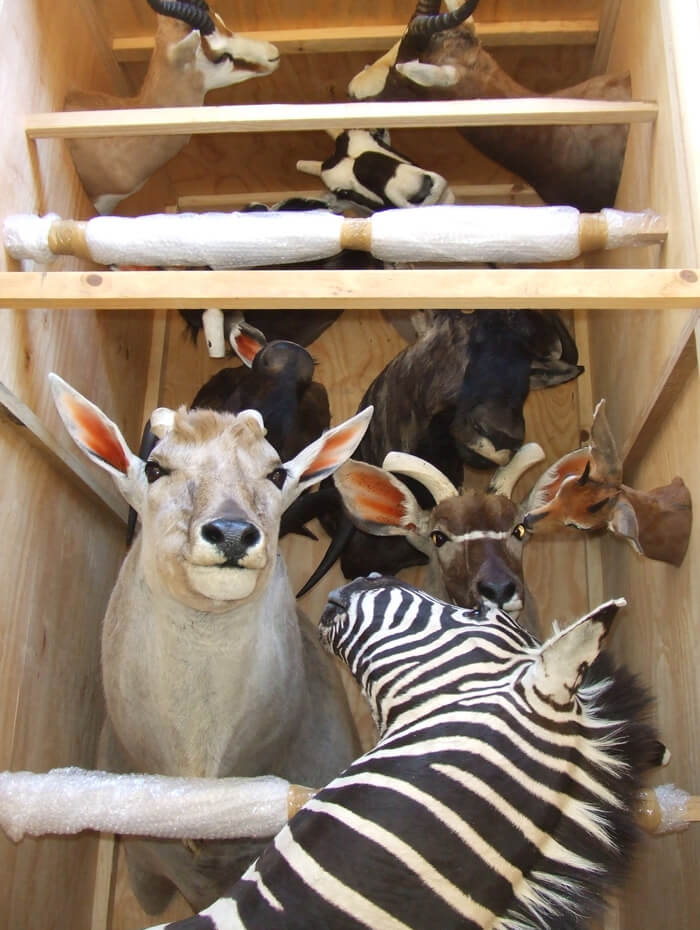 As soon as we receive/collect a client`s order we can have the shipping company calculate a shipping estimate in order to give the client an idea of what the shipping costs will be once we have completed the order.
We also finalize all the necessary shipping documents on behalf of our clients. All items are expertly crated at our premises with our state veterinarian present on the day of crating.
Once a crate arrives at the shipping warehouse, the shipping company will contact the client with all the necessary details and instructions. During this process we are included in all the correspondence and are happy to assist should a client experience any difficulty.
Karoo Animal Art Studio cc is an approved state veterinary facility and is authorised to export worldwide. There are two options for shipping, air freight or sea freight…with sea freight obviously being the cheaper and longer option.
We put each client in connection with the best shipping companies in South Africa.